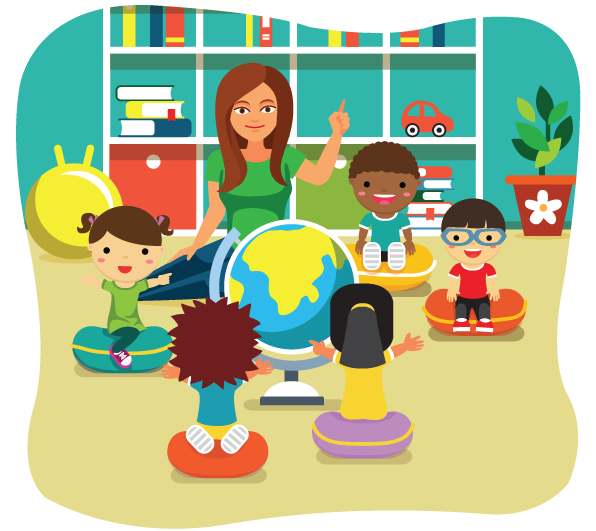 Our Philosophy
Maple Child Care Centre's principal function is in providing a stimulating program to enhance the cognitive, social, physical and emotional growth of the children in the centre. Our centre provides programming geared to the needs of the individual child, both in-group and individual activities and experiences. Children are encouraged to recognize and express themselves in a way that is acceptable to our society. Our aim is in encouraging independence and nurturing the growth of a healthy positive self-image for each child.
About
Maple Child Care Centre
At Maple Child Care Centre, you will find a fully air-conditioned, spacious, bright and friendly atmosphere where 'learning is child's play.'
We are licensed by the Ministry of Education and are inspected regularly by the Public Health Board of York Region. We meet and adhere to all Ministry standards including proper teacher to children ratios, regular safety drills, updated records, etc.
Our key-fob access only secured facility helps to ensure your childs safety and allows that extra piece of mind.
Our fully fenced onsite playground is an extension of your childs classroom and allows for a different kind of learning experience – one that allows them to be more active.
Healthy snacks and lunches are also provided daily and special dietary requirements and restrictions are always considered. We are proud to be a Nut-Free facility.
Since opening our doors in 2013, we have taken great pride in caring for children and helping to foster young minds in allowing them to realize their full potential.
With a strong belief that a childs growth and success is dependent on an essential partnership between teachers and parents, we aim for and encourage an open line of communication. This ensures that every unique child has a consistent learning experience tailored to suit their individual needs and allows them to develop skills that are strong foundations for their future.
The team at Maple  Child Care Centre is comprised of professional and qualified Registered Early Childhood Educators (RECE) and Early Childhood Assistants (ECA). Each member is carefully chosen for their warmth, enthusiasm, experience and love for children. Our RECE's hold diplomas in Early Childhood Education and are committed to fostering growth and development of children.
All staff must first pass the Criminal Reference Check policy in place prior to commencing employment. All staff must participate in regular training in First Aid and CPR courses. An updated health and immunization record is kept on file. Our teachers continually strive to provide a warm, welcoming and nurturing environment for all the children.
STEPHANIE
Supervisor and Operating Partner
After obtaining a degree in Sociology at York University and an Ontario Teaching Certificate from D'Youville College, Stephanie was thrilled to take on the next chapter in her life as Supervisor and Operating Partner of Maple Child Care Centre. With over 15 years of experience in the childcare field, she brings her expertise along with fresh and creative ideas to the centre everyday and helps to ensure that the everyday operations of the centre run smoothly.
FRANCA
Director and Operating Partner
For almost two decades, Franca has devoted her life to a career in child care. Under a previous name and owner, Franca worked for many years as a Teacher at the centre. That is why as soon as the opportunity presented itself, Franca without hesitation knew that she wanted to continue her dream of a long career in childcare and became the Director and Operating Partner of what is now known as Maple Child Care Centre. Working diligently to improve the centre with her own on the job experience and implementing her own business practices, Franca continues to work diligently alongside Stephanie to make the daycare what it is today.